Integrative Spa Facial Cupping
October 9 @ 9:00 am

-

3:00 pm

UTC+0

$159.00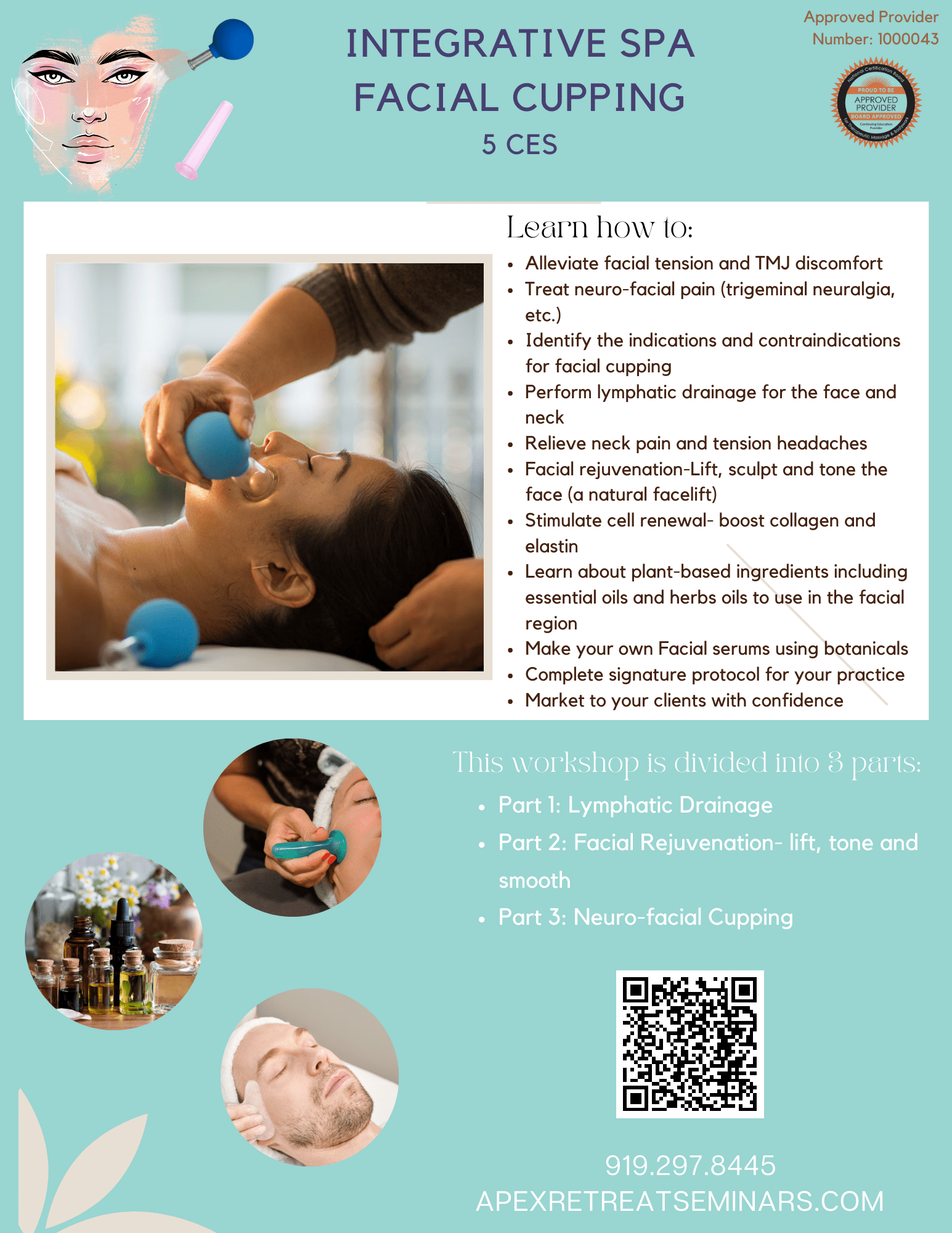 Raleigh, NC
Date: Monday October 9th
Time: 10am-3pm
Location: The Healing Arts and Massage School- 2501 BLUE RIDGE RD., SUITE G-160. RALEIGH, NC
Elevate your massage practice with Integrative Spa Facial Cupping. Release facial tension, TMJ discomfort while giving your clients a natural face lift!
Learn how to:
Alleviate facial tension and TMJ discomfort
Treat neuro-facial pain (trigeminal neuralgia, etc.)
Identify the indications and contraindications for facial cupping
Perform lymphatic drainage for the face and neck
Relieve neck pain and tension headaches
Facial rejuvenation-Lift, sculpt and tone the face (a natural facelift)
Stimulate cell renewal- boost collagen and elastin
Make your own Facial serums using botanicals
Complete signature protocol for your practice
Market to your clients with confidence!
This workshop is divided into 3 parts:
Part 1: Lymphatic Drainage
Part 2: Facial Rejuvenation- lift, tone and smooth
Part 3: Neuro-facial Cupping
In this class, we will cover protocols for the entire face and the surrounding areas (face, neck and "decollete").
Leave with a new service on your menu that you can market with ease!
4 CEs