Heated Bamboo Massage: Bismarck ND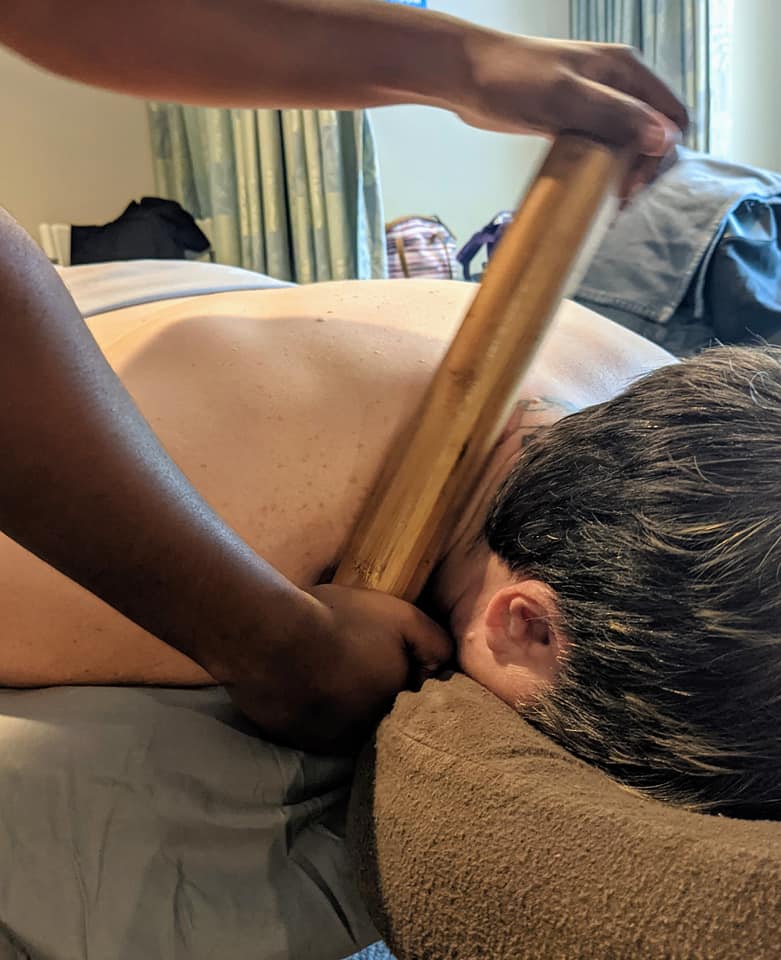 NCBTMB Approved for 8 CE hours
Take the stress off your hands and learn to leverage heated tools for deep treatment work.
A heated bamboo massage can be a great "spa" modality, but it can also assist therapists in delivering great treatment work and deep tissue massage. Because the bamboo tools are heated, they easily sink into the tissues without resistance. And because of how ergonomic they are for the therapist to grasp and leverage, you can deliver a deeper massage with less effort.
Save your wrists and hands
Wow your clients
Can easily be incorporated into your existing massage
Less clean-up than hot stones
How do heated bamboo tools compare to hot stones? What's the difference?
Using heated bamboo tools is similar to hot stone massage in that you can use them to warm up the tissues in preparation for deeper work. Unlike hot stones, the bamboo tools are easy to hold when you are doing deeper treatment work in an area. You don't have to grip them tightly at all. And you can use them like a lever to get even deeper with less effort (it's physics!). The broad surface area of the bamboo tools feels amazing to clients (like your forearm) and the heat helps it to sink into tight muscles. And there's no water clean-up like with hot stones!
All tools will be provided for using in class. I will have bamboo tools available for you to purchase and take home with you.