Sidelying Table Thai: Sioux Falls, SD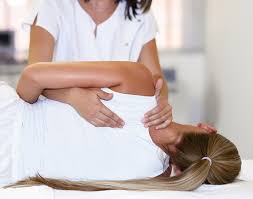 NCBTMB Approved for 8 CE hours
Thai massage is traditionally performed on a mat on the floor. The client is fully clothed, and the therapist uses compression and stretching movements to move the client into assisted yoga postures. We will be modifying it to perform on the massage table.
What moves are easy on the therapist? What moves are effective and feel good for the client?
​This is what we will explore in this class. Learn a full-body beginner Thai routine on the massage table. Thai massage is performed on a fully clothed client, using compression, stretching, pin-and-stretch, movement, and rocking.
Sidelying Table Thai – This is also a beginner class – no prerequisites. You will learn a full 60 minute routine. You do not need to take the "Table Thai" class first. I particularly like this class for easy upper body work!
Come to class ready to learn and practice!  We will have a lot of hands-on practice time so that you can practice each movement and create muscle memory.  You'll also have the opportunity to receive each technique, so that you know how it feels for the client. This class is largely demonstration and hands-on practice. You will receive a handout to take home so that you can remember all your favorite moves.  You will also receive a link to a YouTube video of all the moves.