MaMassage® Prenatal Massage Therapy 24 CE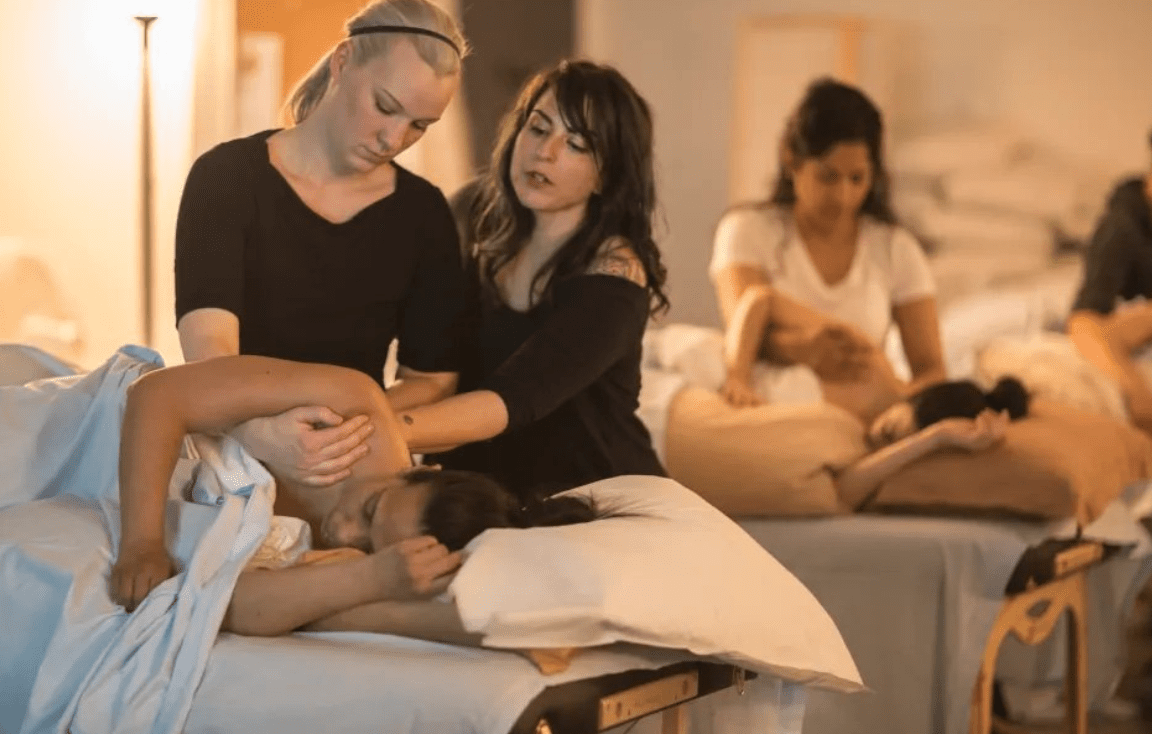 March 9th & 10th 2024
Saturday / Sunday 9am-6pm
$475
Pacific College of Health & Science, NYC
Class Requirements and Description:
You must attend both full days of the workshop. (Participants MUST be NYS Licensed Massage Therapists or MP3 Interns at PC, with approval by supervisor.)
Upon successful completion of the entire workshop, you can receive:
NYS 24 Approved Continuing Education Units for LMTs
16 NCBTMB Units Approved
MaMassage® Prenatal Massage Therapy Certification (exam required)
During this class, students will:
Learn how to provide safe and effective massage therapy to clients during pregnancy
Practice integrated Eastern & Western massage techniques to treat common discomforts associated with pregnancy
Examine potential complications, cautions and contraindications, as well as benefits, and helpful techniques for pregnant clients
Treat pregnant clients under supervision
Classes will consist of 4 hours of pre-class preparation (using Elaine Stillerman's Prenatal Massage: A Textbook of Pregnancy, Labor, and Postpartum Bodywork (Mosby's Massage Career Development) 1st Edition, 16 classroom hours and 4 clinical hours to be completed after the training within a specified time period.
Registrants will be given two assignments to complete prior to the class, including the purchase of a textbook ($40 new) from which significant reading assignments will be given, as well as a short film to view and a brief writing assignment.
Certificate Policy: The initial certificate you receive after completing all requirements is included in your tuition. Replacement certificates are available for $15 each.
Cancellation Policy: Full refund (minus $50 registration fee) if registration is canceled two weeks prior to the training. If registration is canceled within less than two weeks but at least 72 hours prior to the training with a documented reason (medical documentation or other emergency), partial refund will be allowed. Partial refunds for cancellations within 72 hours of the training with a documented reason will be determined on a case by case basis. Cancellations within 72 hours of the training without a documented reason will not be refunded.
If the venue, NYC, or Kiera's personal judgment calls for the entire class to be cancelled due to pandemic related reasons, all those registered will receive a full refund.
Covid Policies: Proof of vaccination is required for the in person classes. All participants will be required to wear masks while participating in classroom activities and practical massage activities. Classroom spaces are fitted with HVAC Merv13+ HEPA filters and standing HEPA filters.
If you have questions about registration, or to enquire about classes and private spa training scheduling and fee rates for 2024, email kiera@mamassage.org